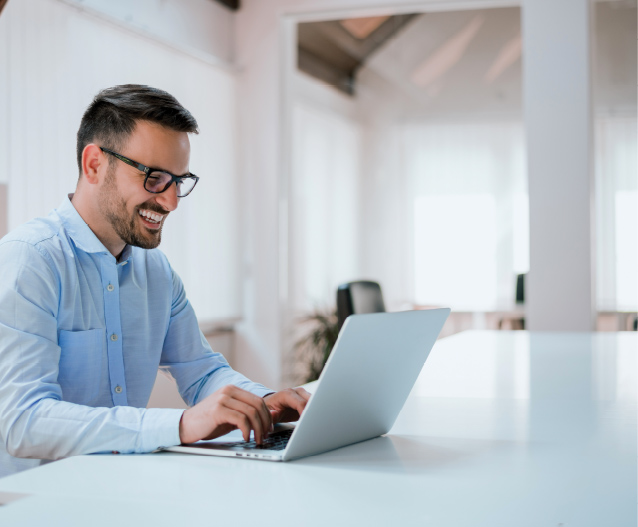 WHAT ARE OCCUPATIONAL LENSES?
Occupational lenses are designed for working professionals who need glasses for near vision work, yet need the added flexibility and range to see things a bit further away than a normal reading distance. People, who develop presbyopia at around the age of 40, lose the ability to focus properly at multiple distances.
Reading glasses and even sophisticated progressive lenses come with limited options for mid and near range visual requirements. The solution to this unique visual requirement based on occupational/visual needs is a variable occupational lens.
Nova Occupational lenses
Nova Occupational lenses are designed to allow the wearer to view all working distances comfortably within the conventional working area without any strain.
Nova Occupational lenses address the needs of a wide range of professionals such as Chefs, Musicians, Artists, Accountants, Liberians etc, requiring a good vision at near to extended intermediate range in the course of their daily routine.

Digi-Contour technology has resulted in numerous lens advancements and stands to be one of the most dynamic technological innovations in eyewear industry.
With the help of this technology, wearers can actually receive corrective lenses designed especially to accommodate his/her exact visual requirement.
CLEAR VISION FOR NEAR AND INTERMEDIATE ZONE
Offers clear and wider vision for Near and Intermediate zones (Near to Intermediate distance).
Ideal for work in Desk and Intermediate distances.
In comparison to reading glasses, which are generally designed for a fixed distance, "DESK" offers a significantly larger field of vision with visual range from Near to Intermediate distance.
CLEAR VISION FOR NEAR AND EXTENDED INTERMEDIATE ZONE
Offers clear and wider vision for Near and Extended Intermediate viewing zones (Near to Extended Intermediate distance).
Provides superior vision for Reading, work on PC and interactions in close vicinity.
The "OFFICE PRO" is designed for people who want an ideal vision experience while attending to desk work and simultaneously interact with colleagues and visitors near their desk area comfortably.