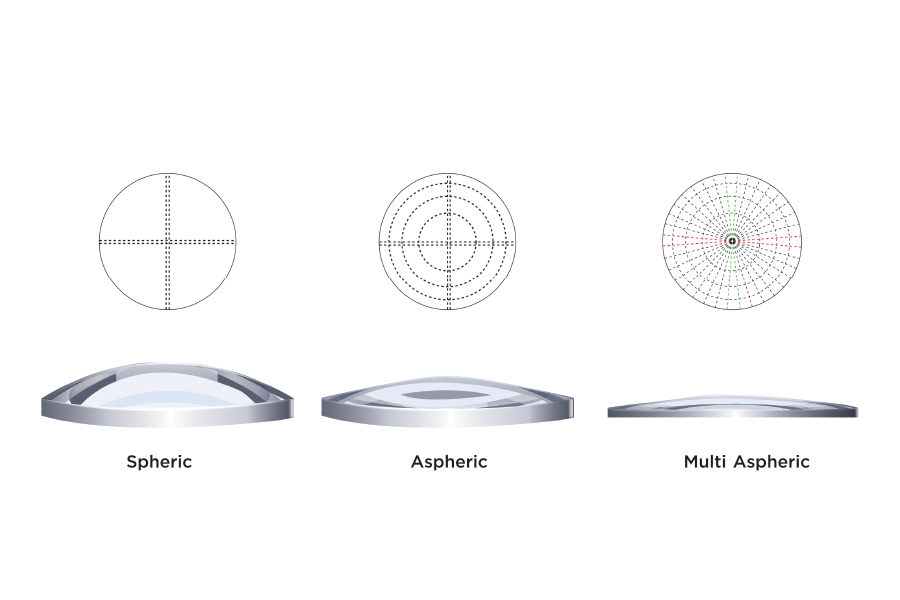 Multi Aspheric Technology
Multi Meridian Processing calculates precisely numerous meridians on the back surface of the lens.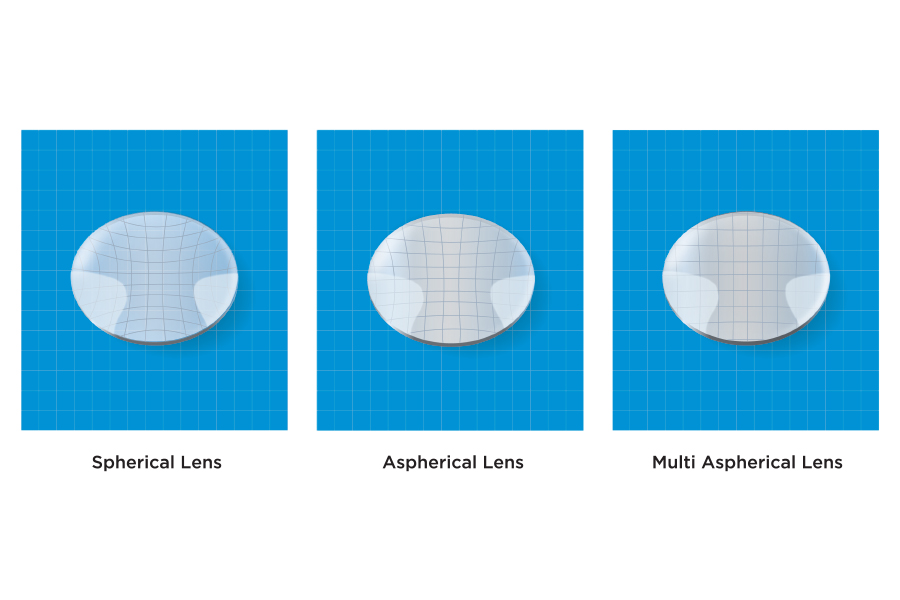 In Aberration Filter System 2.0, with high precision optimization of power characteristics and selective design, aberrations and distortions are greatly reduced.
NOVA PAL has Aberration Filter System 2.0 with which it is possible to correct spherical aberrations and astigmatic distortions to a great extent.
Thanks to the VSI technology, the position of the individual power perspective points can be calculated and processed even more precisely.
Just as a real diamond is made to shine by making more and more cuts in a smaller area,the same way we create the lens more precisely by incisionof numerous small optical points by by a special 3D cutting tool

Binocular Balancing, an upgraded calculating method, connects all the points in the peripherals of the lens to create the smoothest power transitions possible.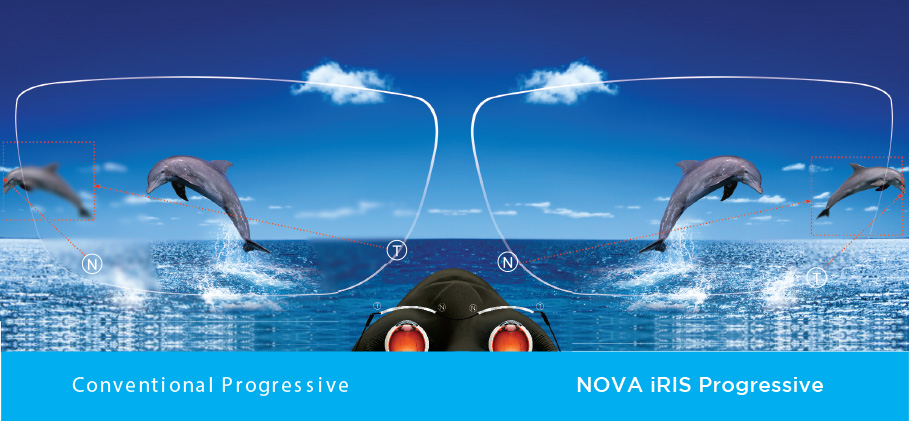 NOVA iRIS offers Sharp, Clear Vision with improved Contrast Sensitivity in all the zones of the lens, by optimization of aberration & distortion levels.
AN INNOVATIVE PROGRESSIVE LENS
NOVA iRIS is the result of years of research and development and combinesthe most advanced state-of-the-art technologies to maximize visual quality
BENEFITS FOR PATIENTS
• Superior visual acuityInnovative technology
• Wider reading area
• High definition natural vision
• Smoother Adaptation
• possibleFull individualization and customization
• Flatter lenses allow better frame compatibility
• Cosmetically more appealing
• Trial tests show a strong preference by
• wearers for NOVA iRIS